Join today
Capturing Voice: Translating
Li Na's My Life
Explore the question of how to capture voice through a case study of the translation of Li Na's memoir entitled My Life
Duration
90 minutes of video
Audio & Transcript
for each section
Selected Readings
5 ebooks
Links
to external video of interviews with Li Na
purchase with Translating Memoir - 30% off
Purchase with Translating Memoir
and enjoy 30% off the package price!
5 videos
(90 minutes total)

audio & transcript for each module

5 ebooks

2 PDFs

links to external video interviews

1 month free access to all content at A Polite Lie
Walk through a Case Study with the Memoir's Translator
Shelly Bryant leads you through the challenges and joys of translating the memoir of an internationally recognised celebrity. Shelly's exploration of the process of developing the English version of Li Na's memoir serves as a case study on how to capture voice in translation.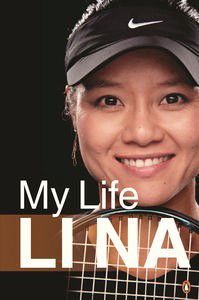 Shelly Bryant
Shelly Bryant divides her year between Shanghai and Singapore, working as a poet, writer, and translator. She is the author of twelve volumes of poetry (Alban Lake and Math Paper Press), a pair of travel guides for the cities of Suzhou and Shanghai (Urbanatomy), a book on classical Chinese gardens (Hong Kong University Press), and a short story collection (Epigram Books). She has translated work from the Chinese for Penguin Books, Amazon Crossing, Epigram Publishing, the National Library Board in Singapore, Giramondo Books, HSRC, Rinchen Books, and Maclehose Press and edited poetry anthologies for Alban Lake and Celestial Books. Her translation of Sheng Keyi's Northern Girls was long-listed for the Man Asian Literary Prize in 2012, and her translation of You Jin's In Time, Out of Place was shortlisted for the Singapore Literature Prize in 2016.
How to Learn any Language
by Barry Farb
er

Get Yours Free Today!